Micro Suction of ear wax
The faster, safer, more convenient way to remove excess ear wax.
WE are the #1 choice in Nottingham for ear wax removal.
Costs:
£85 per session
At home costs:
Up to £150
Emergency appointments: +£25
Out of hours: +£25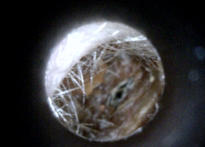 Before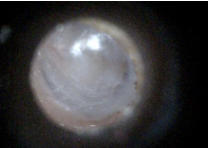 After
At The Nottingham Hearing Practice we offer simple and effective ear wax removal services. This is done using specialist equipment to gently remove wax from the ear canal. We remove wax using three different methods: manual removal, micro-suction and irrigation.  Video imagery is used so you can see before and after. It is painless and usually takes under 20 minutes to do.
Wax removal fees: £85 per session.  (fully trained and insured NHS, or HCPC staff). Out of hours extra charge £25. Home visits cost more (up to £150). We allow an hour per session to ensure we have time between clients to sanitise and disinfect.
Get in touch today for an appointment within 48 hours
(in most cases)